Are you looking for an organization that you can support with a sewing donation?
Here are two opportunities for you: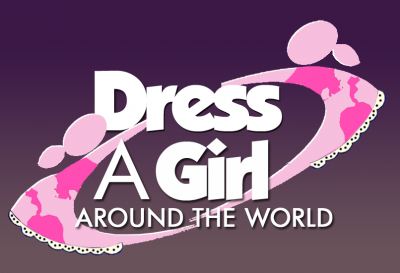 Dress a Girl Around the World is a Campaign under Hope 4 Women International (a 501 (c) 3 organization) bringing dignity to women around the world since 2006. We dream of a world in which every girl has at least one new dress. We want girls to know that they are worthy of respect, and that they are loved by God.
Dublin Sewing Center has dress kits that can be picked up and sewn from your home. Instructions are with each kit. Once you have completed your dress, you can drop it off at Dublin Sewing Center.
Question? Contact Peggy Wheaton, Brentwood Ambassador @ peggywheaton@pacbell.net or Suzanne Beck, No. Calif. Ambassador@ suzbeck@yahoo.com.


Big Bay Ray is a 501 (c) (3) nonprofit that supports Horse Rescue organizations. Each year, Big Bay Ray will select a different rescue to financially support. We do this by donating annual profits from the sale of our homemade bags. Big Bay Ray is in need of volunteers to help sew grain bags into the shopping bags sold for their fundraising. 100% of the profits goes to provide food, shelter, medical care for horses in need.
Big Bay Ray will supply everything right to your door and pick up any time you want. If you don't have time now, call Gretchen when you do.
You can find instructions to sew the bags HERE.
Questions? Contact Gretchen Kyle at (925) 525-3133 or email to bigbayray16@gmail.com.
Learn more at their website: https://www.bigbayray.com/
---